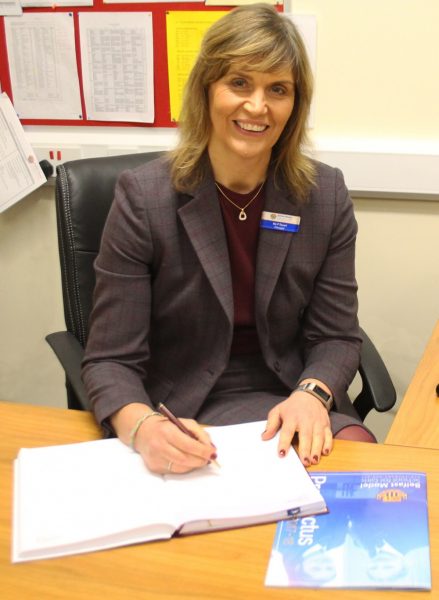 Welcome to the online home of our school.  I am privileged to be Principal of the Belfast Model School for Girls and I am looking forward to continuing to lead this great school into the next decade.
Each new beginning brings new opportunities, new challenges and a fresh start. George Elliot said, "It's never too late to be who you might have been". In BMSG we believe that every student can be who or whatever they want to be. In an atmosphere of hope, care, love and trust we encourage all members of our school community to believe in themselves, in their talents and abilities; to believe and hold tight to their hopes and dreams for the future.
In BMSG we set very high standards for everything we do. We regularly tell the students 'Be proud of your school and make us proud of you'. We are very proud of our past students who have left us as skilful, confident, resilient, curious learners with a desire to learn more about the world.
We are an ambitious school and our aim is that students will leave BMSG having acquired a wide range of knowledge, skills and experience, a group of life-long friends and a variety of interests that will remain with them in the years ahead.
I hope our website will give you a sense of our vibrant and caring school and the wealth of opportunities available. I would encourage you to visit BMSG first hand and experience all that we have to offer.

Ms Paula Stuart
(Principal)