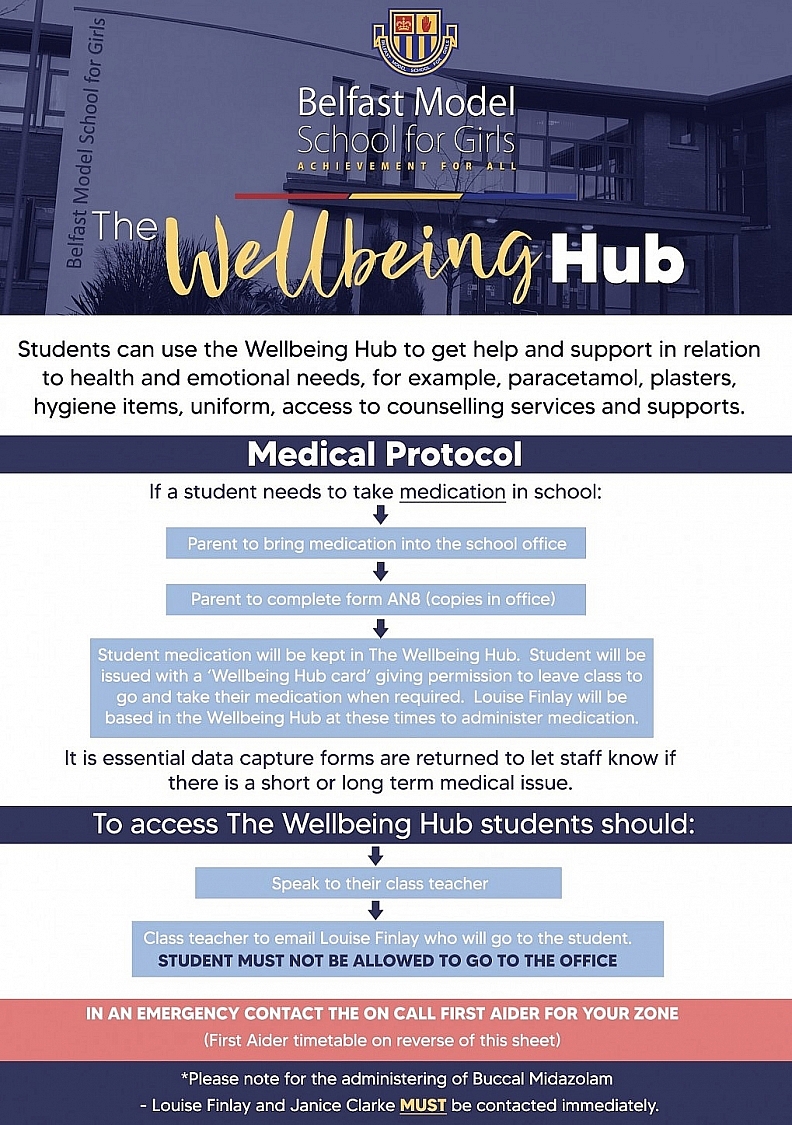 Our Student Welfare Officer Mrs L Finlay-Addis manages our student hub in school.
We have trained First Aiders who can respond to more serious health needs. Our First Aiders are:
Mrs L Finlay-Addis
Mrs S Evans
Ms Christine Molloy
Miss Lyndsay McCune
Having even a basic knowledge of the signs of a concussion can increase the chances of the right treatment being given much sooner. This is a very useful guide for those involved in sports or other activities where concussion is likely to occur.
Click here for more information on concussion with the 'Pocket Concussion Recognition Tool'.