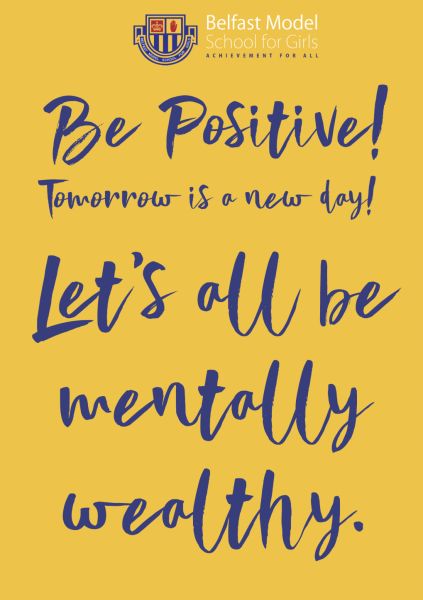 At Belfast Model School for Girls we care about the Well-being of all of our 
student
s.  We are a 'Model Family' and we work towards being the best we can be by 
support
ing each other, through good and not so good times.  We can provide counselling and mentoring 
services
 either in school or in the local community to help you deal with what is worrying you and to get you back to learning!
Always remember:
It is okay not to be okay!
It is okay to ask for help when you need it!
Be Positive and look after your mental wealth!
Here are some pages about what I do and some useful links: