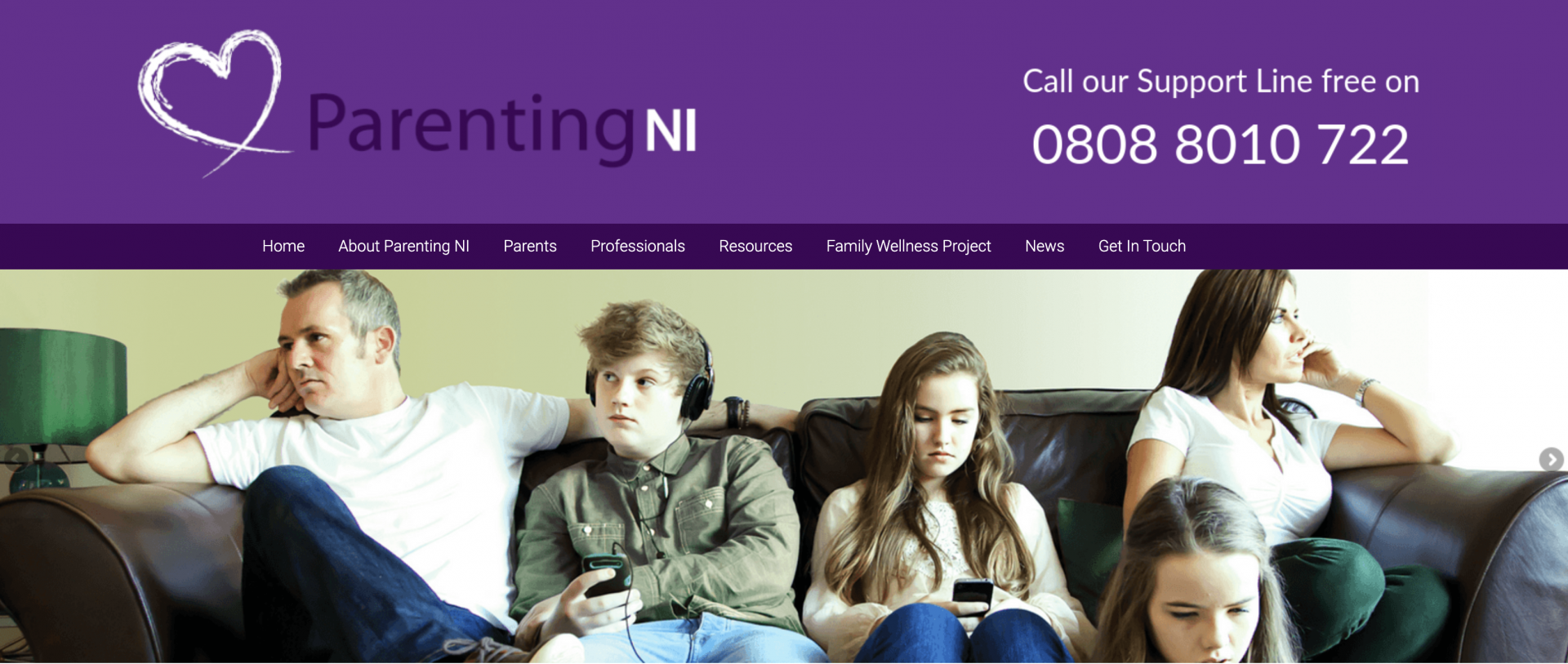 Parenting NI was established as Parents' Advice Centre in 1979.  It is now a leading parenting support organisation committed to delivering high-quality services. We work with parents to improve outcomes for children and young people.
Managing Challenging Behaviour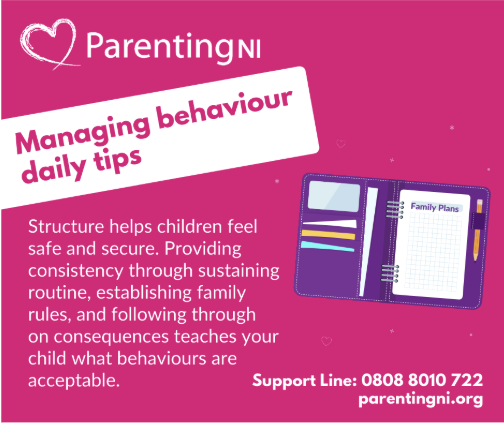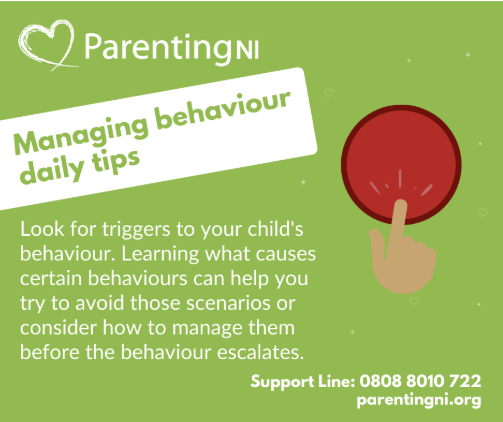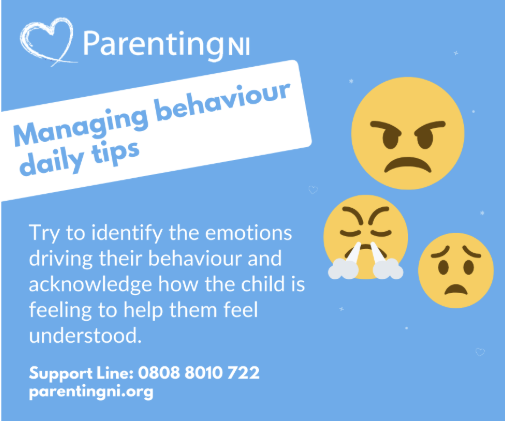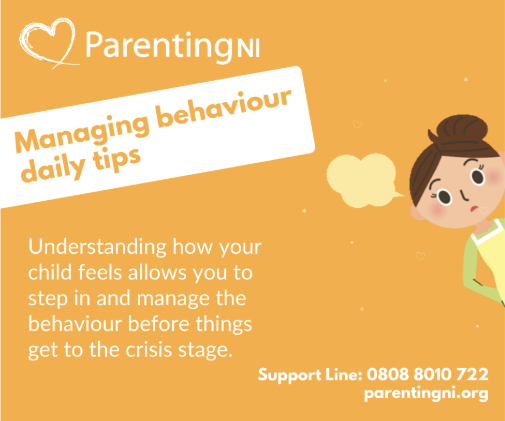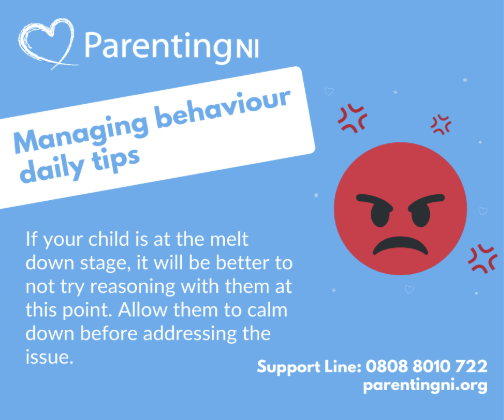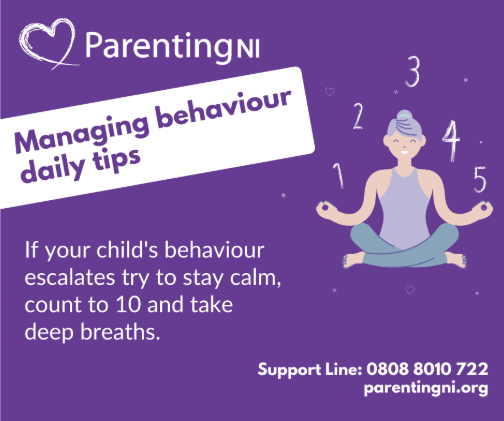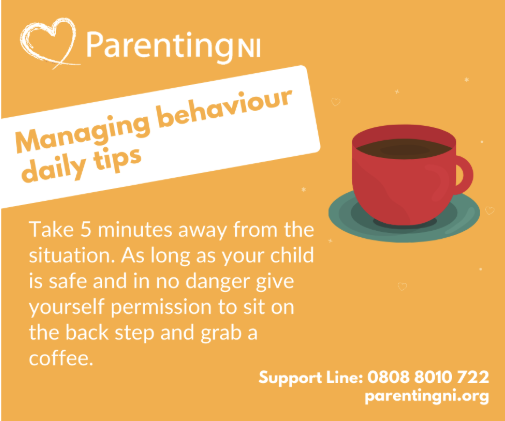 The key areas of our work are:
Helpline & Appointment Service – provides support and guidance in dealing with family issues: child's behaviour, family conflict, theimpact ofseparation, bullying or any other family issue no matter how big or small, Parenting NI is here to help, providing a free and confidential support service to all family members via a freephone 0808 8010 722 or local appointment service in  Armagh, Ballymena, Belfast, Coleraine, Craigavon, Derry/Londonderry, Enniskillen, Magherafelt, Omagh and Newry.
Parenting Education – Provide parenting courses to groups of parents or professionals.  These programmes are delivered throughout Northern Ireland.  Parenting Education aims to develop the confidence, skills and knowledge of parents through group work in order to improve the outcomes for children and young people. Below is just a sample of some of the courses Parenting NI offer:
Focused Programmes
Positive Parenting (4 weeks) Positive Parenting is aimed at helping parents establish fair rules, boundaries and consequences in the family home.  Importantly, it will address how to use the authoritative parenting style.  Parents will explore their role as a parent and how to establish effective communication with their child.
Stepping Up (4 weeks) deals with the specific issues that living in a stepfamily can present.  It aims to encourage communication and strengthen relationships where there has not bee biological bonding.  Parents will explore the benefits of parenting together, the importance of every member's input and the ever-changing dynamics in the family unit.
Flatpack Guide for Fathers(4 weeks) this programme is offered to fathers and is designed to emphasise the important role they play.  It is interactive, fun and an opportunity for dads from all backgrounds to build a support network.
Parents' Preparation course (4 weeks) for some first time parents, having a baby and becoming a parent can be a very exciting and joyous time, for others it can be overwhelming and daunting.  This programme will answer the questions many first time parents have such as bonding and attachment, understanding baby cues and top tips on getting baby into a routine.
Health & Wellbeing
Parents Anger Management Programme (8 weeks) PAMP – this programme allows parents to explore their reaction to anger and how their anger impacts on the children and how to identify the triggers and find positive ways of managing their anger. Anger is a normal emotion, which most parents experience on a regular basis.  It is often seen as a negative emotion but can be used as a motivator to instigate change.
Sink or Swim (6 weeks) – This programme deals, sensitively with the issues faced by children when a parent becomes mentally unwell.  For parents it can be difficult to explain to their children what is happening and for the child, difficult to make sense of their parent's attitude and behaviour.  It offers practical tips and factual information to meet the child's needs and reduce their anxiety when their parent is experiencing a mental illness.
What If (4 weeks) this programme will focus on having a better understanding when a child in the community may be living with a parent misusing alcohol or drugs.  The programme will aim to help participants think about how best to support the parents with an addiction to improve the lives of their children.
Health and Happiness (4 weeks) – This programme aims to improve the health, happiness and emotional well being of the whole family.  Topics include stress management, building self-esteem, assertiveness and building resilience.  Parents will be encouraged to look after their own emotional and mental health, and given practical tips and skills to use in their everyday family routine.
Specialist Programmes
Parenting Ur Teen (8 weeks) – this programme has the key purpose of improving the parent/adolescent relationship and is based on an authoritative parenting style.  The programme covers a range of themes including boundaries, rules, conflict, problem solving and self-esteem.  Parenting Ur Teen is a manualised structured programme designed for parents of teenagers.
Parenting Apart (6 weeks) – this programme is aimed at parents who have separated, are separating, divorced or thinking of divorce.  The programme will provide practical advice and guidance about what children need to know, and what parents can do to meet their children's needs.  We know that the children's experience of the parents separating can vary, with some children suffering considerably.  Although parents are immersed in their own difficulties, this programme can help them focus on the child's needs with the aim of minimising the impact of the separation.
Managing Children's Challenging Behaviour (4 weeks) – this programme will help parents to understand why children can be disruptive, recognise the triggers to behaviour and give practical tips on how to reinforce positive behaviour.  Children's behaviour is as unique as the individual child.  The programme promotes the authoritative parenting style which research demonstrates to be the most effective.
Parenting Forum – The Parenting Forum acts as a voice for parents and others who are in parenting roles.  It seeks to highlight the needs of/issues affecting parents in order to influence policy, planning and service delivery.
If you would be interested in speaking with someone from ParentingNI organisation or you require more information, please contact Marie Gray by phone on 028 71372006 or email marie@parentingni.org.