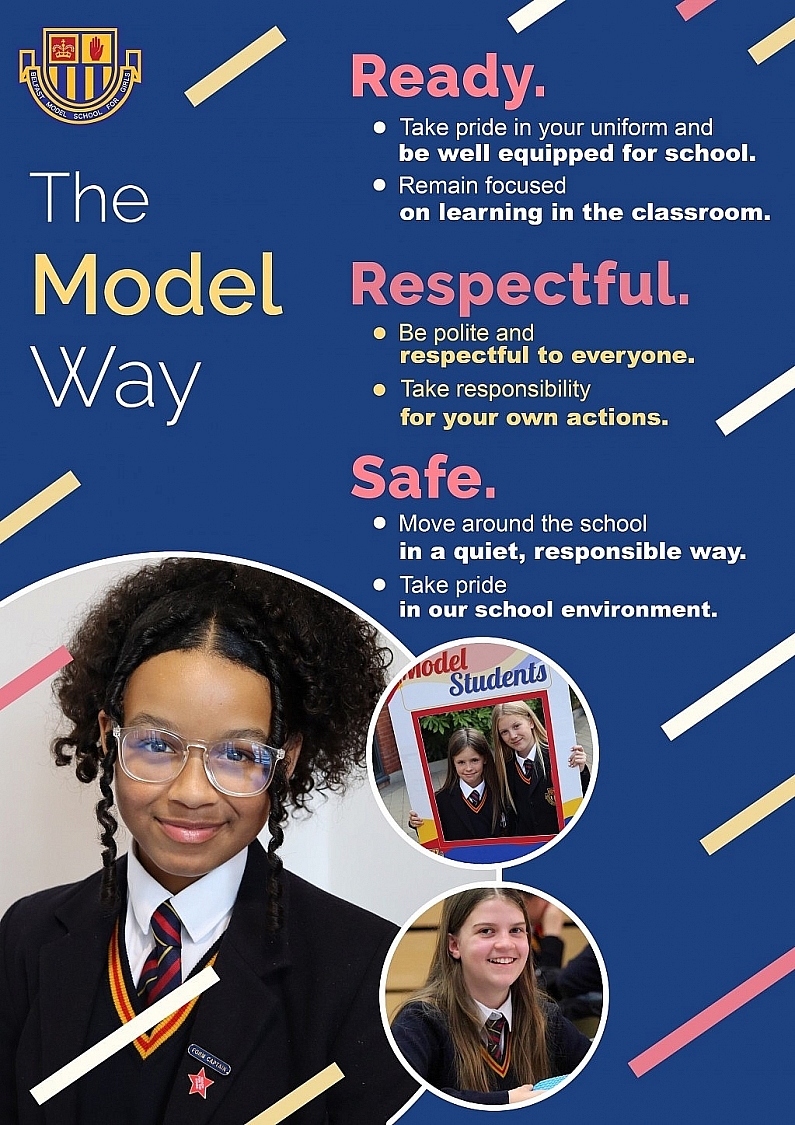 Excellent behaviour is expected here at the Girls' Model.  All students follow The Model Way and are Ready, Respectful and Safe.  Positive relationships between all members of our school community are key in promoting positive behaviour for learning.  We endeavour to recognise and reward good manners, politeness and kindness, as well as effort and commitment to all aspects of school life.  We congratulate these efforts and achievements by way of Assembly Shout Outs, postcards to parents, certificates, prizes and organised reward events.  Students also receive positive comments on our online reward system.
The reward system aims to:
enhance the motivation of students and raise achievement through rewards
improve positive behaviour
strengthen links with parents who will be able to reinforce the sense of achievement
increase students' self-esteem
increase students' self-discipline so that all experience an atmosphere of mutual respect
There may be occasions when a student's behaviour or attitude may challenge our agreed standards of The Model Way.  As a school we endeavour to resolve such through restorative conversations, repairing relationships. It is always our intention that a student is supported and appropriate help is given where necessary.