Our Anti-Bullying Ambassadors are made up of Post 16 students who strive to make our school a safe environment for all students.
So far this year we have
Received Child Protection Training
Received Pivotal Practice Training
Organised and Participated in the Year 8 Halloween Disco
Organised and participated in events to promote Anti-bullying week 2021
Been an active presence during break and at clubs during lunch time to encourage students to talk to us.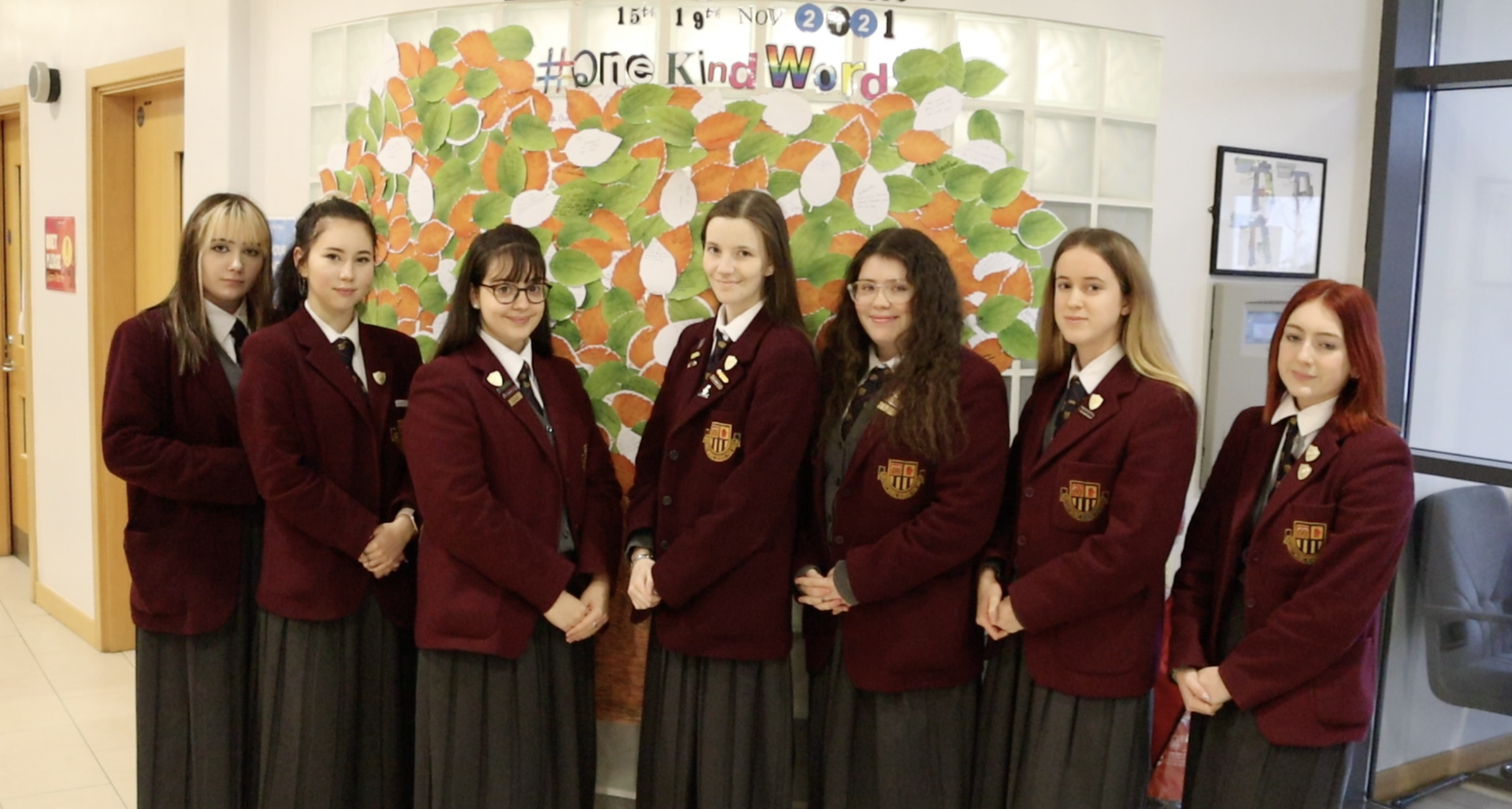 What is bullying?
According to the Addressing Bullying in Schools Act (2016), bullying is defined as the "repeated use of
(a) any verbal, written or electronic communication,
(b) any other act, or
(c) any combination of those,
by a pupil or a group of pupils against another pupil or group of pupils, with the intention of causing physical or emotional harm to that pupil or group of pupils."
What can we do?
As Anti-Bullying Ambassadors, we want to make sure everyone in the school feels safe and welcome.  We hope to achieve this by
Working with students in Key stage 3 on a one-to-one/group basis on Anti-Bullying issues
Develop an Anti-Bullying Calendar of awareness days for the year and recognising these with students
Supporting the reviewing of the school Anti-Bullying Policy
Anti-Bullying week 2021
This year's message for Anti-bullying week was "One kind word."  One kind word can make a huge difference and we used this year's Anti-bullying week to get this message across loud and clear.
Every class signed the Anti-Bullying Pledge
Every student signed their own individual Anti-Bullying Pledge
We created a "One Kind Word" tree with messages of support on the leaves written by KS3 students, on how they would help someone who was being bullied.
Created and launched a school wide Anti-Bullying Survey
Created daily videos, as well as a Virtual Assembly, showing how "One Kind Word" can change everything.
More information on Anti-bullying week 2021 by Anti-bullying Alliance can be found here